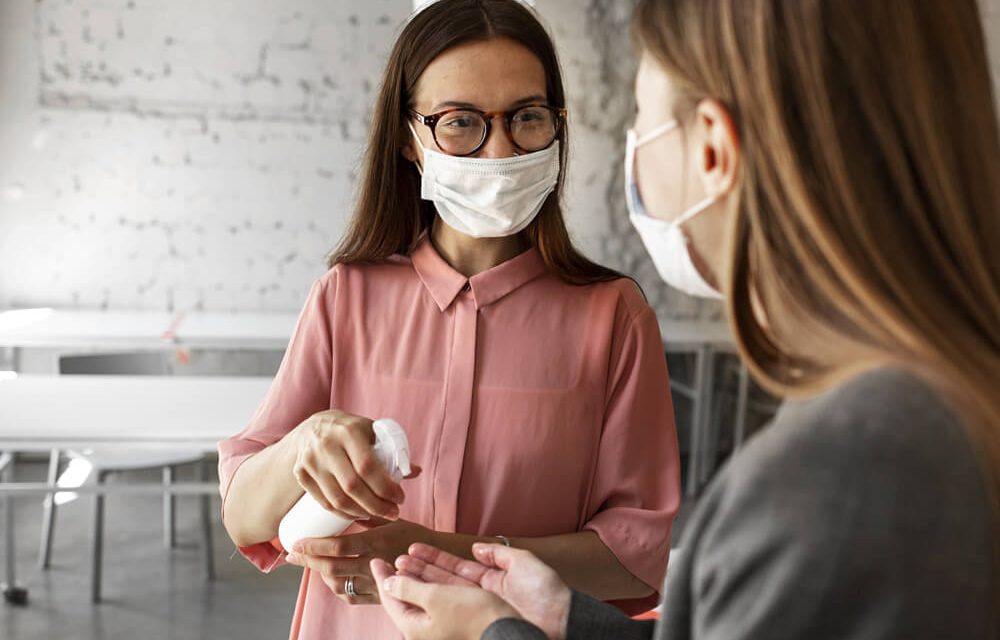 Despite the vaccine for Covid-19 being slowly rolled out and administered around the world, we will still have to adapt to the 'new normal' way of life. Our daily routines have to change and adapt as the pandemic situation evolves, from wearing masks to social distancing. This routine and its procedures apply not only to the retail and hospitality sector, but also extend to real estate as well. How, you ask?
As countries around the world slowly, but surely, recover from lockdown measures, so do real estate business activities. These include property viewings, inspections, open houses, handovers, moving in/out, staging and photography, meetings, and more.
FOCUS ON HIGH-TOUCH SURFACES
Depending on the type, Covid-19 can live on surfaces for up to 24 hours. On plastic and stainless steel, the virus can live for two or three days. So it is important to clean and disinfect high-touch surfaces such as:
Doorknobs
Table surfaces
Shelves and cupboards
Chairs and sofas
Kitchen counters
Bathroom counters
Taps and sinks
Toilet seats and handles
Light switches
Disinfecting door handle
WEAR A MASK
Wearing a mask indoors may be uncomfortable for long periods of time, but the CDC recommends wearing cloth face coverings in public settings, such as grocery stores, pharmacies, and gas stations. Cloth face coverings may slow the spread of the virus and help people who may have the virus and do not know it from transmitting it to others. Also makes sense to wear one indoors during property viewings, as you will have to converse with (potential) clients and social distancing measures are difficult to maintain.
PROVIDE HAND SANITISER, MASKS AND GLOVES (IF NECESSARY)
Being a realtor is all about customer service. Even if you have carried out all the proper disinfection and sanitation steps above, you should prepare extra items such as hand sanitiser liquid, masks, and even disposable gloves for your clients during a property viewing, so that they can view and inspect the property properly. Peace of mind and good customer service can go a long way towards leaving a good impression and closing a deal.
OPEN DOORS AND WINDOWS
According to a recent study, improving ventilation in buildings could help reduce the spread of coronavirus, as it significantly lowers the amount of time respiratory droplets stay airborne. You also can't go wrong with some fresh air and natural light during property viewings, so why not?