Property Information
Property Type: Townhouse/ Semi-Detached/ Detached
Flat size: 1,787 – 2,036 sq.ft.
Number of flats: 211 Units
Developer: Madison Group
Address: 1555 Midland Avenue (Lawrence Ave E/Midland Ave), Toronto East, Canada
Price range:
Freehold Towns – Starting From $1 Million
Semi-Detached – Starting From $1.3 Million
Single Detached – Starting From $1.47 Million
Expected Completion: Occupancy 2023
Property Highlights
1. A fantastic location for all of your transportation needs! Mila places future residents less than a 5 minute drive from the Lawrence East Subway Station where in just 3 stops east you will arrive at the Scarborough Centre, and 1 stop south from Kennedy station where you can seamlessly transfer onto the Bloor-Danforth line bringing you directly into Downtown Toronto!
2. You will also be moments from the newly proposed Sheppard East LRT which will add 13 kilometres of new transit along Sheppard Avenue from Don Mills Station to east of Morningside Avenue
3. Conveniently located just 6 minutes from Scarborough City Centre which features over 250 stores and services for you to enjoy!
4. 5 Minutes from all of your immediate shopping needs at Kennedy Commons which offers a fantastic assortment of Big Box Stores such as: Michaels, PetSmart, Metro, Kitchen Stuff Plus, Chapters, LCBO, Party City and more
5. Conquer your morning commute with incredible ease being less than 10 minutes from Highway 401, seamlessly connecting you to the Don Valley Parkway (DVP) and Highway 404 in minutes!
6. Conveniently located just 12 Minutes from both Centennial College and the University of Toronto Scarborough — when combined are home to over 30,000 students!
Amenities
This exciting development will consist of 211 homes, most of which will be detached homes and some will be townhouses. These low-rise homes will run along 9 blocks of land and will one day be next to a new school in the area. Each home will feature 2 stories with a range of between 2,036 to 2,413 square feet of living space that will feel even larger, thanks to their open-concept layouts, and bright, expansive floor-to-ceiling windows. In addition, every home will have a one-car garage and will feature a stylish brick and stone exterior that blends modern and traditional aesthetics. Currently, floor plans and amenity lists have not yet been made available.
Developer
Madison Group is a multi-faceted company dedicated to building vibrant, modern communities. They specialize in both low-rise master-planned communities, as well as high-rise projects. Based in Toronto and New York, this group develops homes with a unique aesthetic. Blending modern and traditional exteriors, Madison creates homes that feel timeless. Whatever your style, this developer will have something that suits your tastes.
Everything with Madison Group is about elevation – they acquire ideal locations, design striking, beautiful homes, and bring finishing touches and amenities that uplift the home experience, making every aspect of the home livable, comfortable, and stylish. Recent projects have included Jefferson Forest in Richmond Hill, Unionville Estates in Markham, and now MILA Townhomes in Scarborough.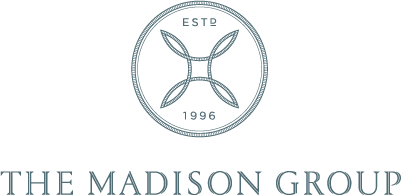 Deposit Structures:
Freehold Towns: $25,000 on signing // $25,000 in 30 days // $25,000 in 90 days // $25,000 in 120 days // $25,000 in 180 days // $25,000 in 365 days
Semi-Detached: $25,000 on signing // $25,000 in 30 days // $30,000 in 90 days // $30,000 in 120 days // $30,000 in 180 days // $30,000 in 365 days
Single Detached: $25,000 on signing // $35,000 in 30 days // $40,000 in 90 days // $40,000 in 120 days // $40,000 in 180 days // $40,000 in 365 days
Incentives*: Platinum VIP Pricing & Floor Plans, First Access to the Best Availability, Capped Development Levies, Assignment, Free Lawyer Review of Your Purchase Agreement, Free Mortgage Arrangements
*Incentives may vary and don't necessarily indicate future results. Please consult us for more information.